Bibliography.
BOOKS / MONOGRAPHS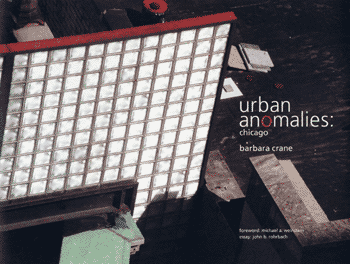 Urban Anomalies, Chicago
Distributor: the Center for American Places, Inc.
P.O. Box 23225
Santa Fe, New Mexico, 87502, USA
Tel: 505.771.1651
www.americanplaces.org
Date: 2002
Color Images
Number of Pages: 31
Number of Reproductions: 25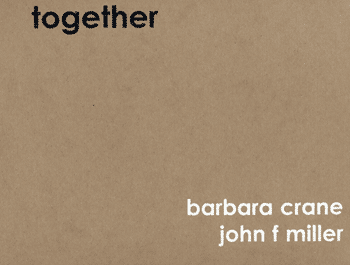 Together, Barbara Crane & John F. Miller
Distributor: FLATFILEphotographyGALLERY
118 N. Peoria
Chicago, IL 60607
Tel: 1.312.491.1190
Fax: 1.312.491.1195
Email: FLATFILE119@aol.com
(Limited Edition Publication)
Date: 2002
Color Images
Number of Pages: 12
Number of Reproductions: 6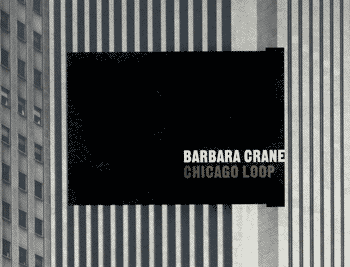 Barbara Crane: Chicago Loop
LaSalle Bank Photography Collection
Distributor: D.A.P./Distributed Art Publishers
155 Sixth Avenue, 2nd Floor, New York, New York, 10013, USA
Tel: 212.627.1999
Fax: 212.627.9484
Date: 2001
Black & White Images
Number of Pages: 64
Number of Reproductions: 40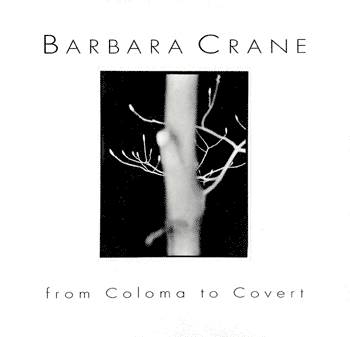 Barbara Crane: From Coloma to Covert
Availability: Unpublished at this time.
Date: Upcoming
Black & White Images
Number of Pages: 44
Number of Reproductions: Approximately: 35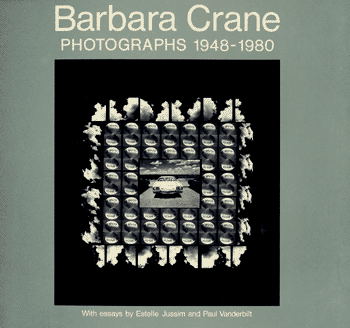 Barbara Crane: Photographs 1948-1980
Distributor: OUT OF PRINT
Possibly Available through:
Barbara Crane Studio
1017 W. Jackson #1A
Chicago, IL 60607
Tel: 312.226.7073
Fax: 312.226.9797
or
Center for Creative Photography/University of Arizona
Tucson, AZ, 85721, USA
Tel: 520.621.7968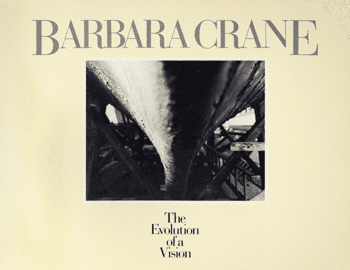 The Evolution of a Vision: Barbara Crane
Distributor: Albin O. Kuhn Library and Gallery
Date: 1983
Black & White and Color Images
Number of Pages: 20
Number of Reproductions: 25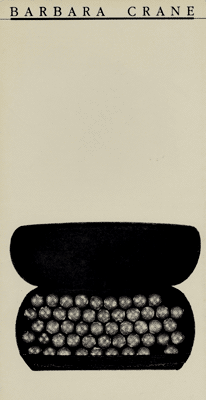 Objet Trouve: Barbara Crane
Distributor: Herbert F. Johnson Museum of Art
Date: 1983
Black & White Images
Number of Pages: 5
Number of Reproductions: 5